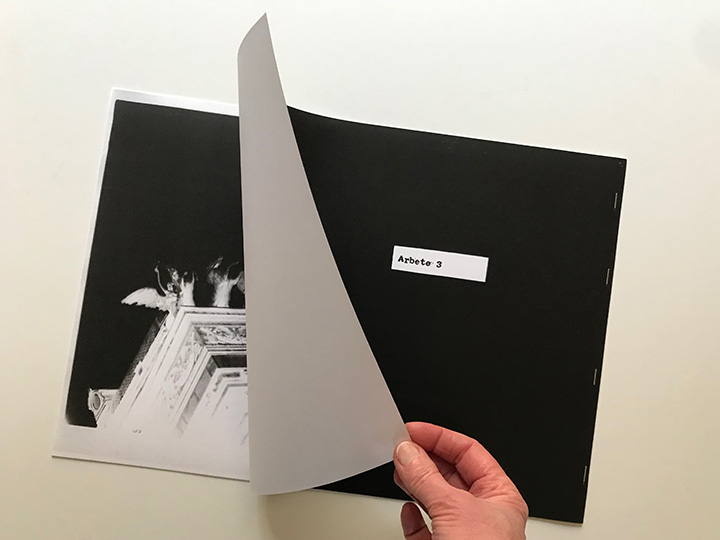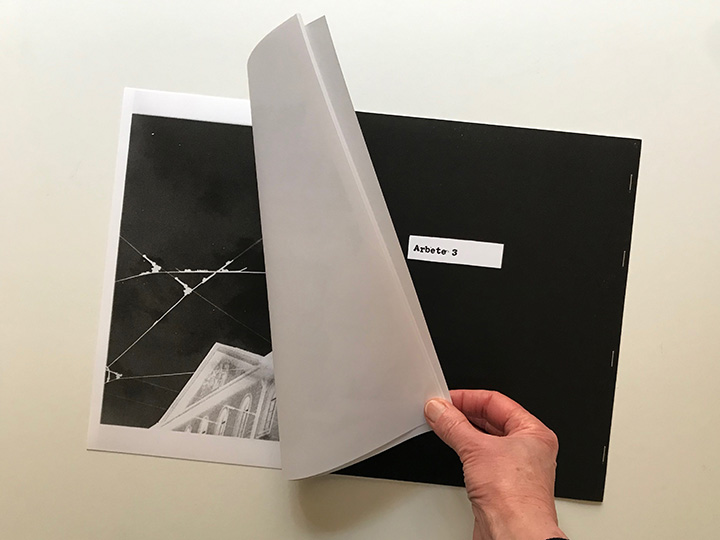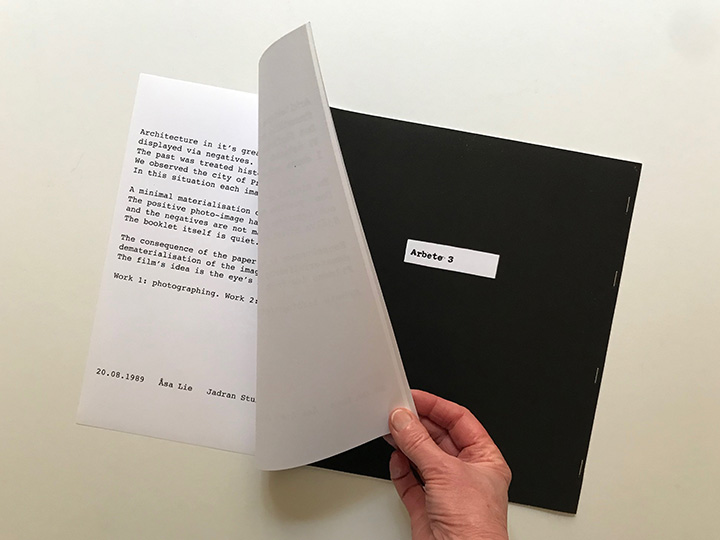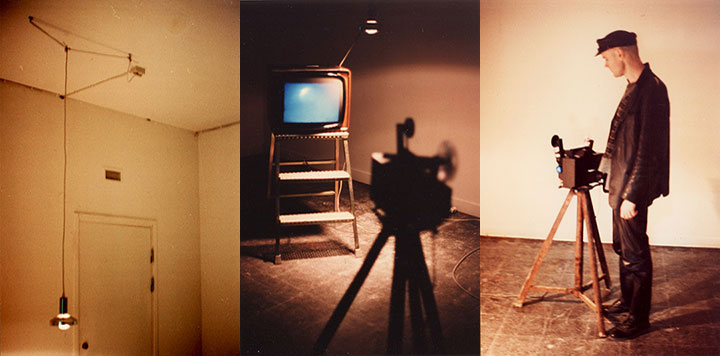 ARBETE - CONSULTING ON MATHEMATICS, TIME & SPACE. Galleri PROJECT, Stockholm, Sweden. 1989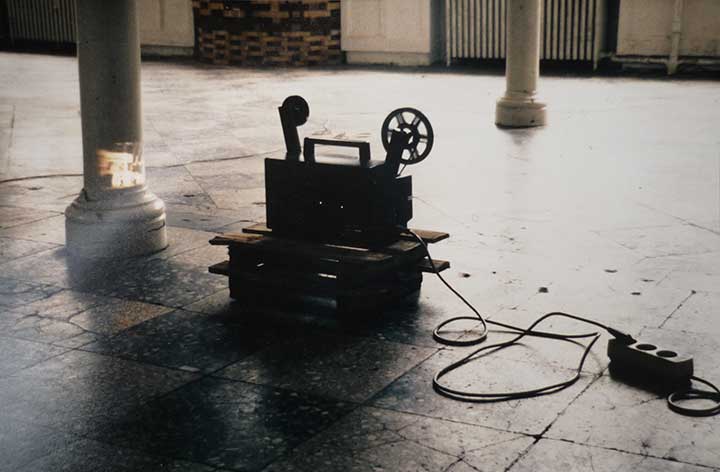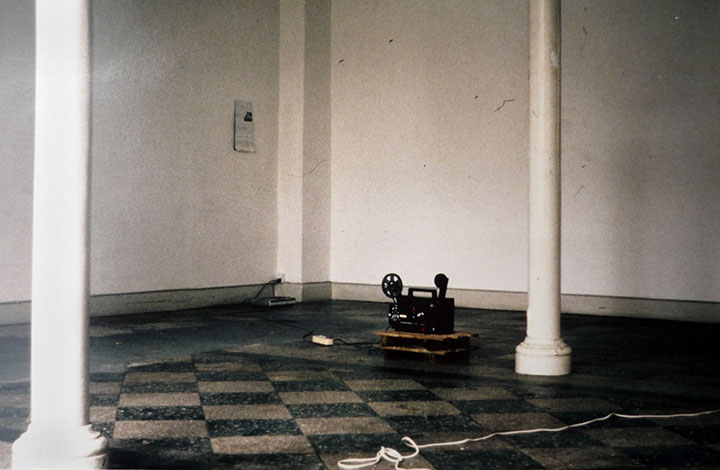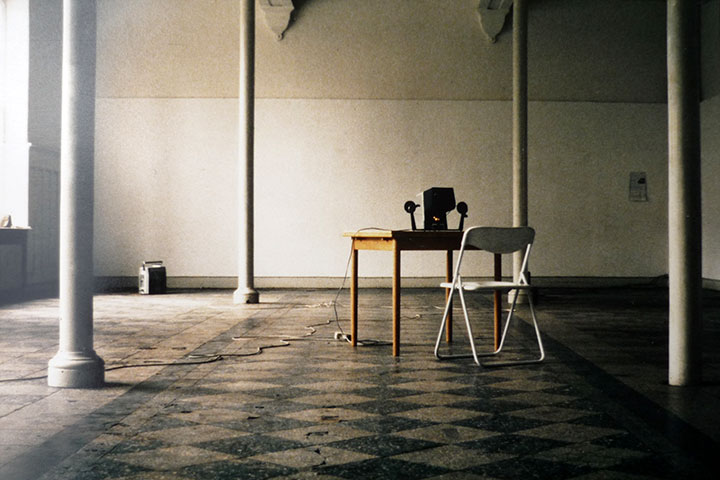 POLITICS, THE SUN AND NOISE. Overgaden Art Center, Copenhagen, Denmark. 1990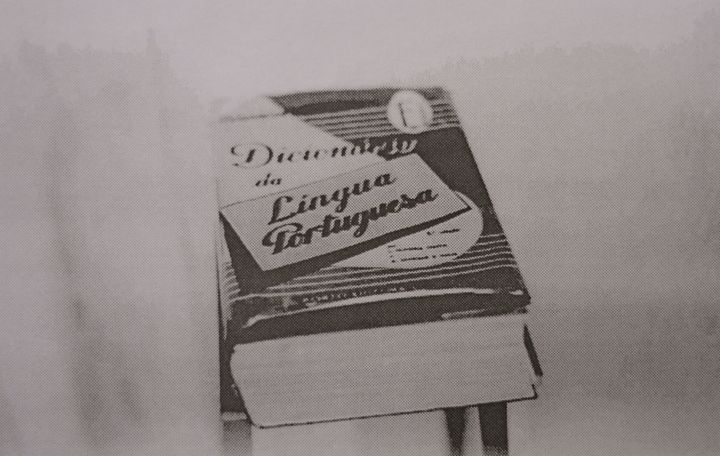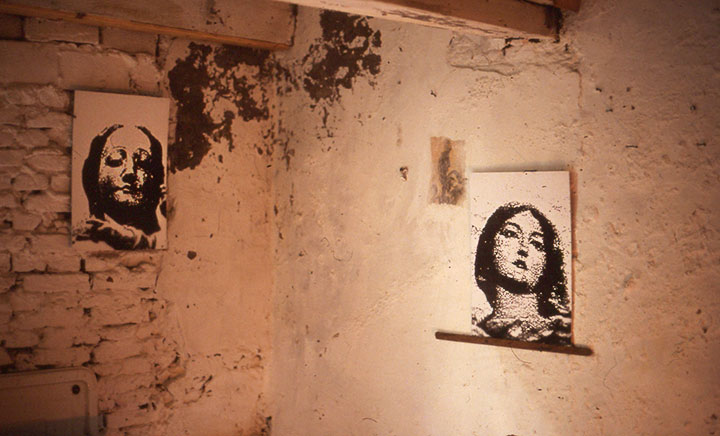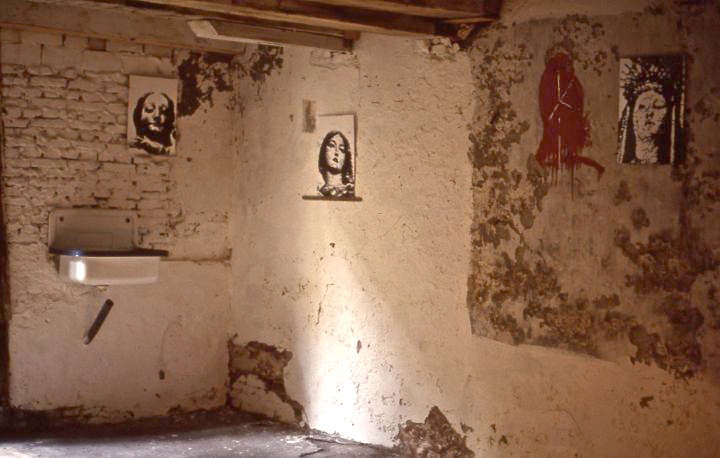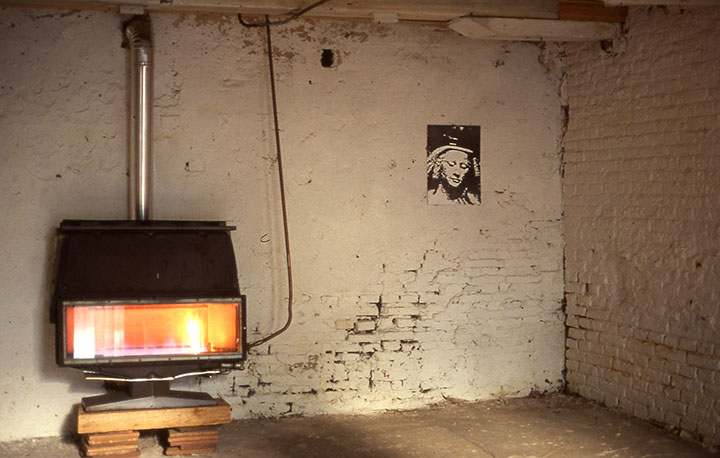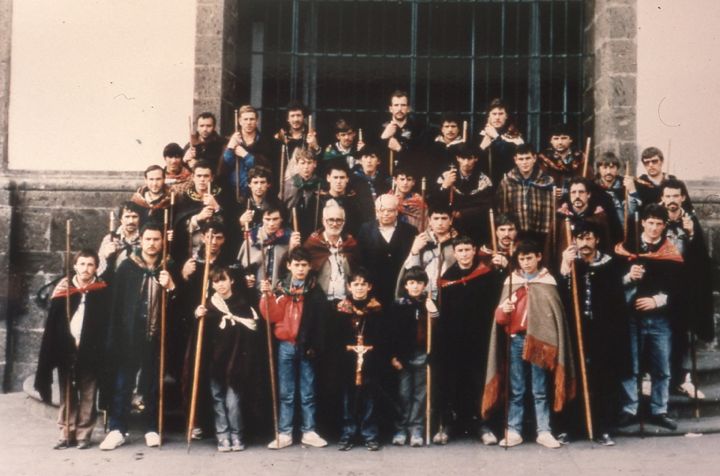 LINGUA PORTUGUESA. Gallery La Prima Materia, Haarlemmerstraat 111, Amsterdam, NL. 1991

61 DAYS PROCEEDING, SOCIOLOGICAL PERFORMANCE PROJECT. Qaqortoq, Greenland. Nordic arts exchange programme 2 months residency. 1991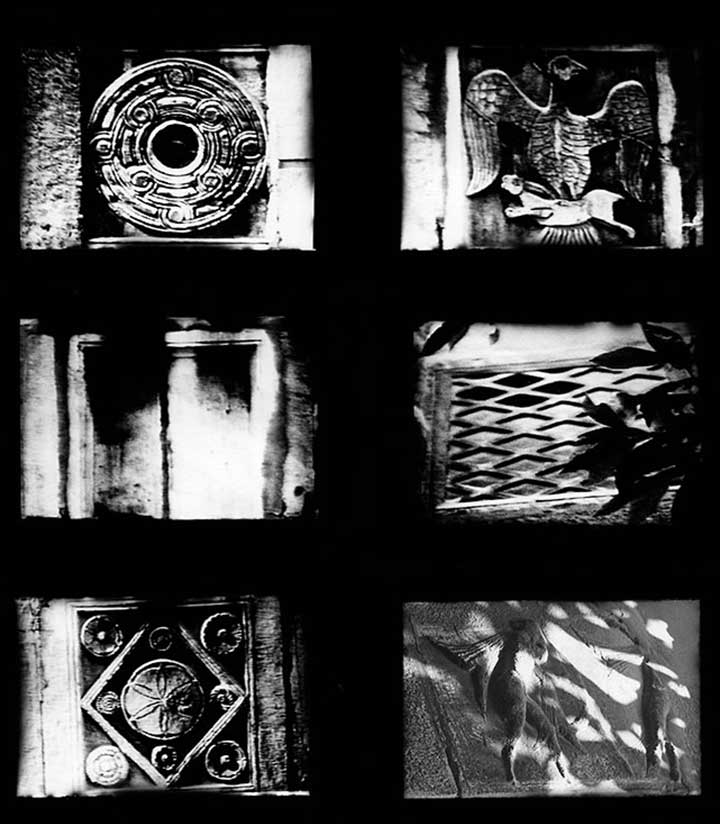 PANAGIA GORGOEPIKOOS. Athens, Greece. 3 months residency and book project. 1993.
Publication of the book project 28 years later & event, Brussels 2021.
Here you can look at / download the book in PDF format
Exhibition in VITRINE #134 @ LUCA - Bibliotheek Sint-Lukas, 2022.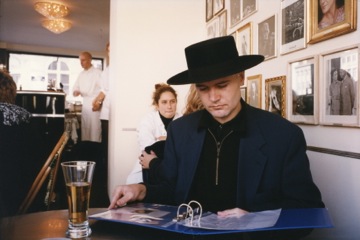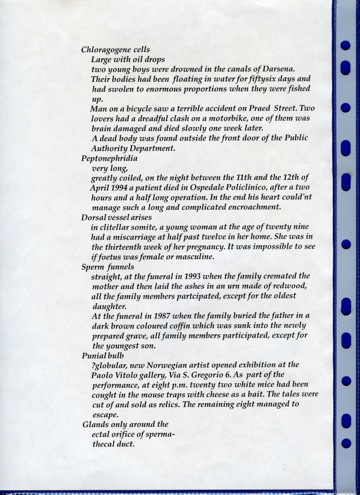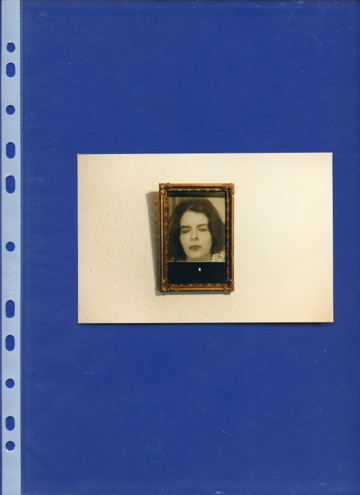 THE HALLMARKS OF A SOCIETY. Café Europa, Copenhagen, Denmark. UPP. 1994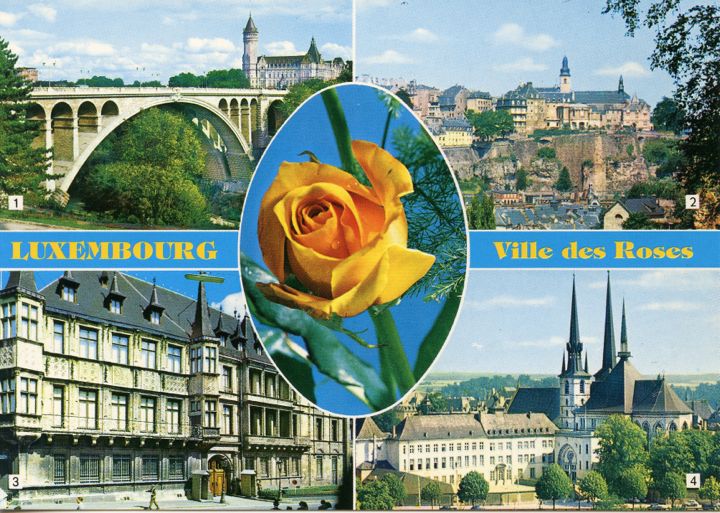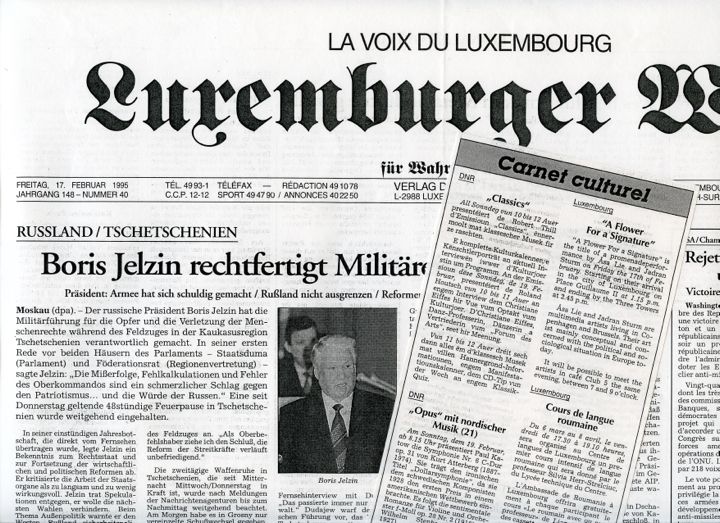 A FLOWER FOR A SIGNATURE. Promenadeperformance. City of LUXEMBOURG AND CAFÉ CLUB 5, Luxembourg. 1995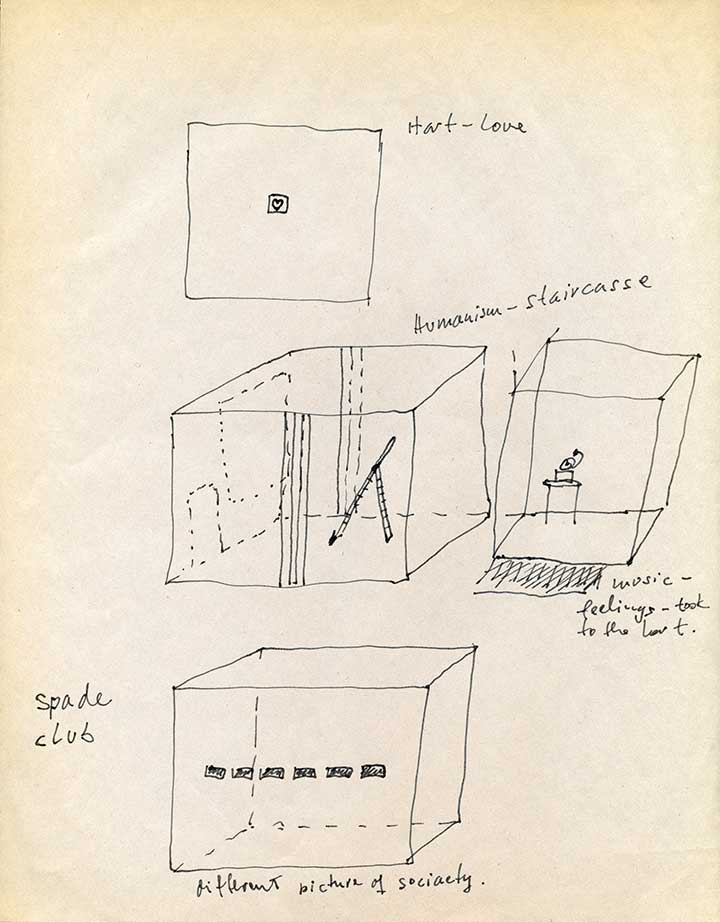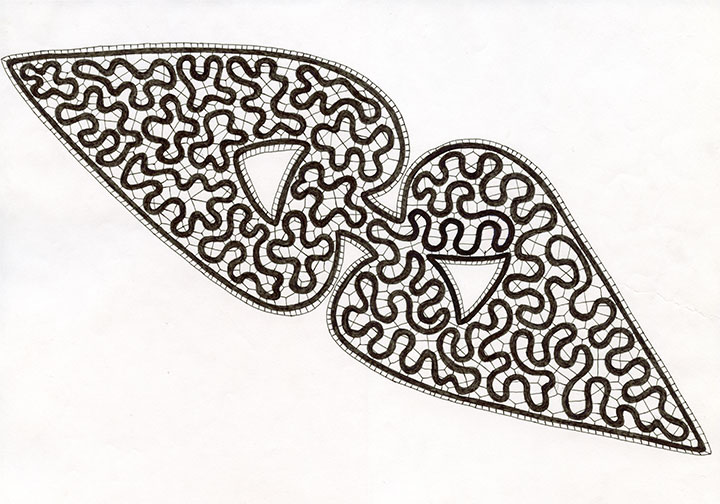 HUMANITAS. (Installation concept and content presented to a Brussels gallery, but never realised as an exhibition.) 1995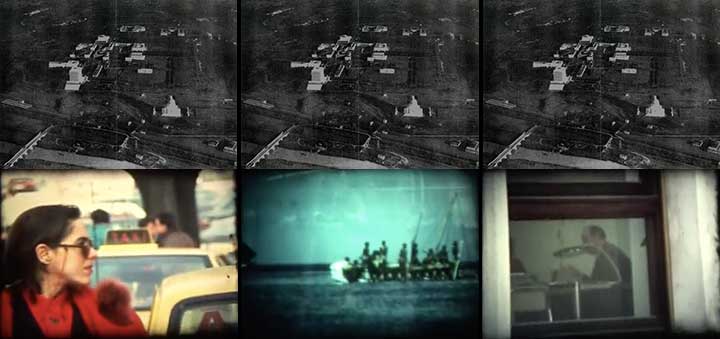 E42, E.U.R. VITA ELEMENTARI. Gallery OH!, Stichting Kunstbevordering v.z.w. Brussels. 1996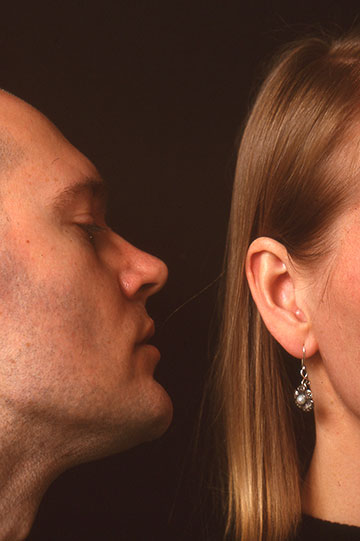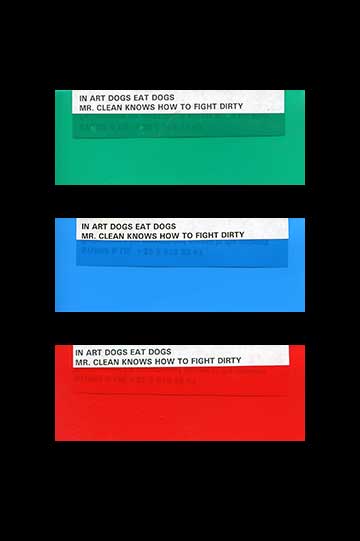 IN ART DOGS EAT DOGS / MR.CLEAN KNOWS HOW TO FIGHT DIRTY I-IV.
Performance at Gallery MOT & VAN DEN BOOGAARD, Brussels, Gallery TORCH, Amsterdam, Gallery DE EXPEDITIE, Amsterdam and Gallery JAY JOPLING/WHITE CUBE, London. UPP. 1997

INFORMATION CURVE. Advertisement invitation in DE WITTE RAAF, JAN/FEB EDITION. Benelux art magazine. 1997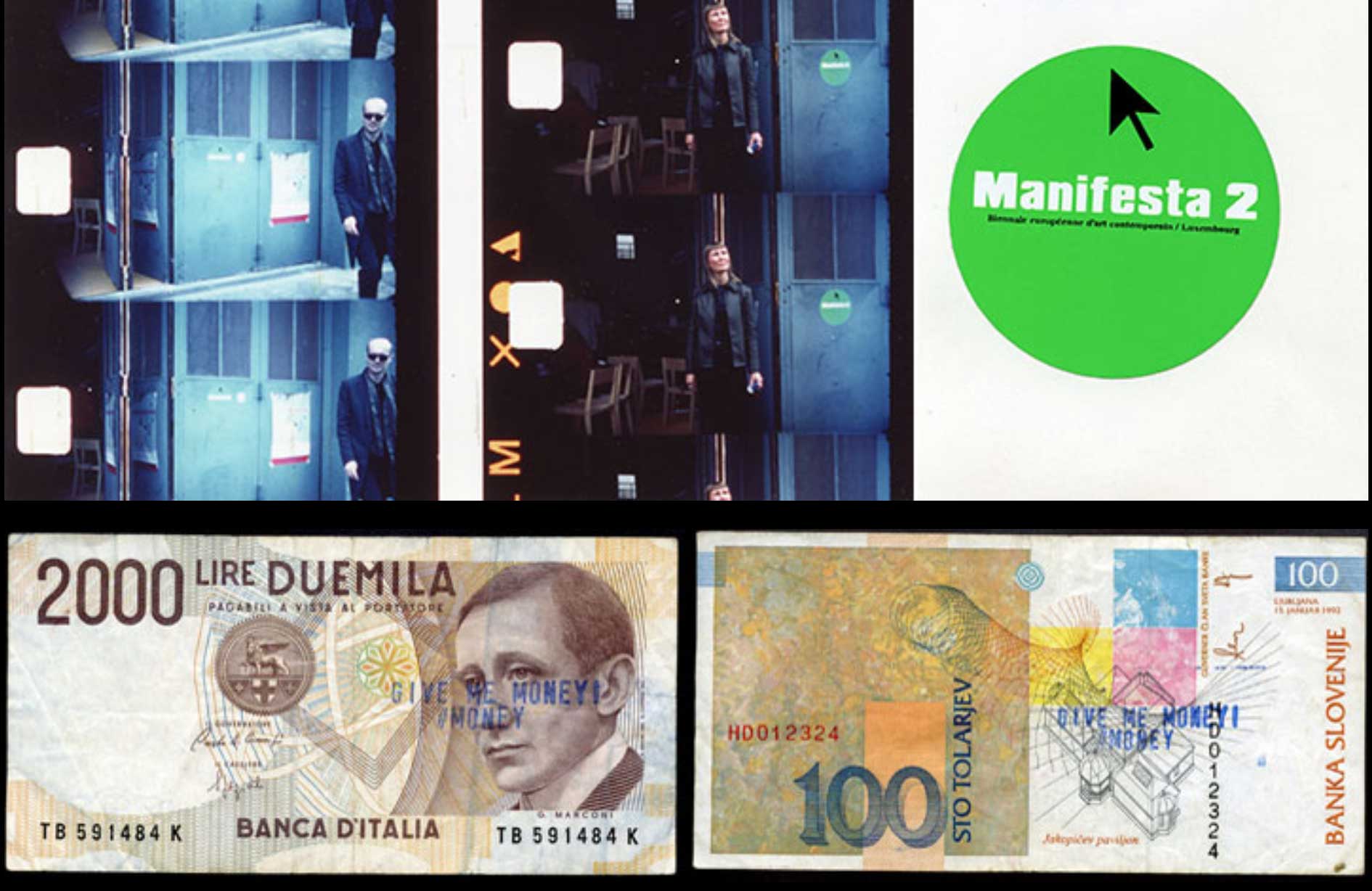 GIVE ME MONEY! #MONEY - BUYING & SELLING EAST & WEST, MANIFESTA 2, City of Luxembourg. UPP. 1998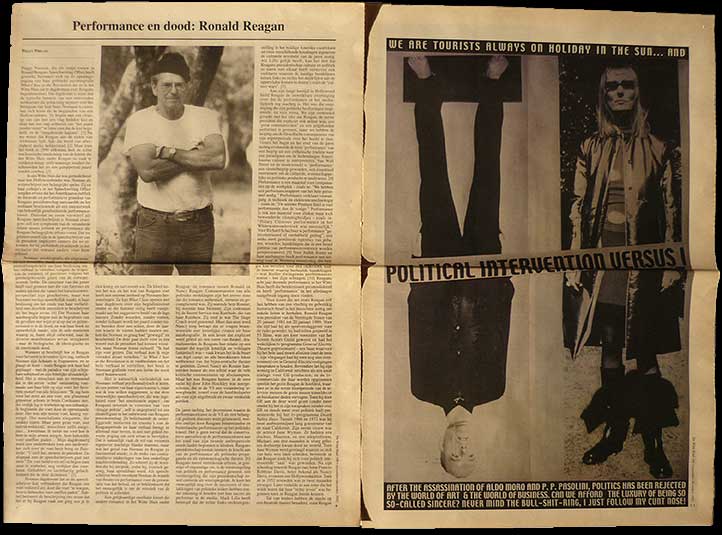 POLITICAL INTERVENTION VERSUS I. Full page publication in DE WITTE RAAF. NOV/DEC EDITION. Benelux art magazine. 2002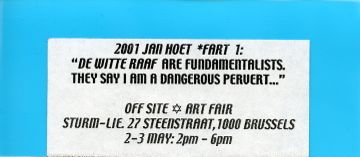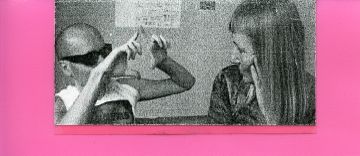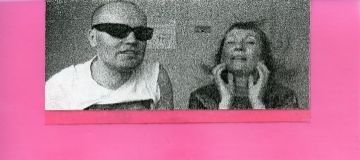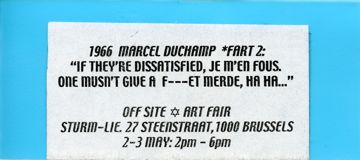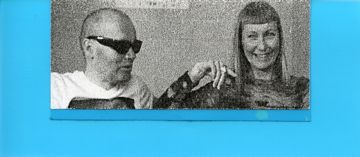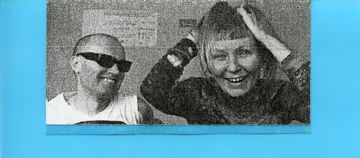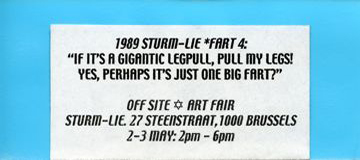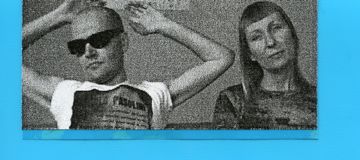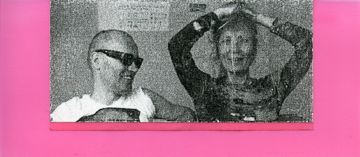 FART 1, 2, 3 AND 4 at OFF SITE ART FAIR. Sofa performance in Steenstraat 27, and distribution at Brussels ART-FAIR. UPP. 2002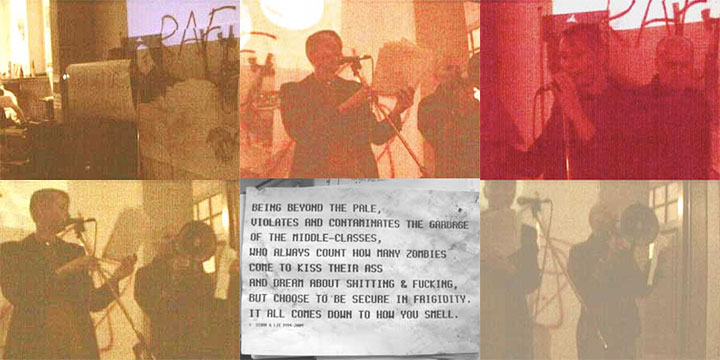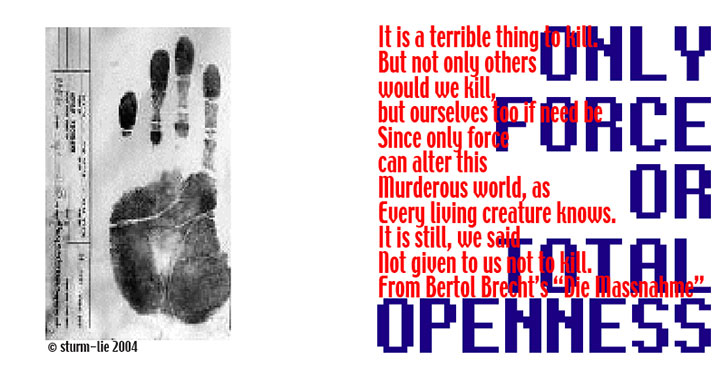 ONLY FORCE OR TOTAL OPENNESS... in 'Kunst Macht Dick # 3', Factor 44, Antwerpen. 2004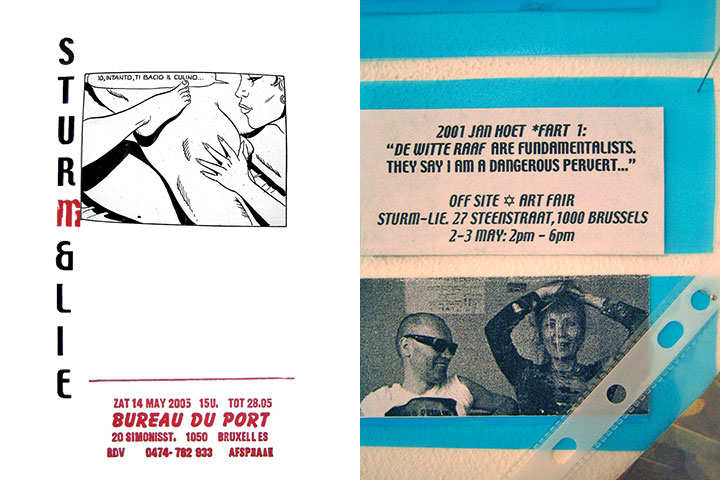 Io, intanto, ti bacio il culino... at Gallery BUREAU DU PORT, Brussels, Belgium. 2005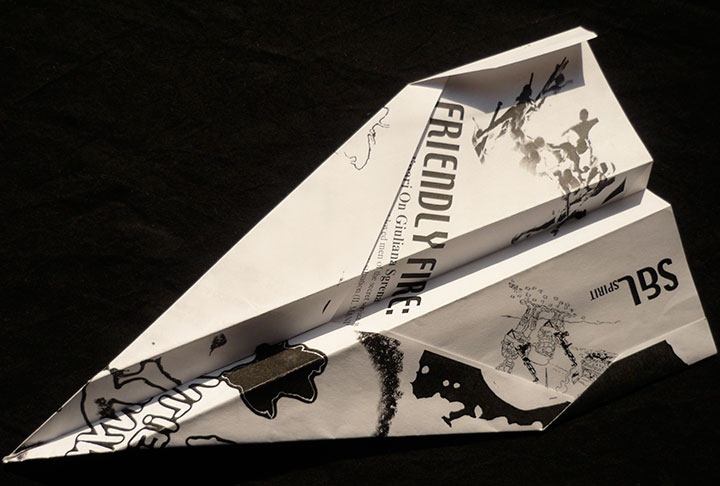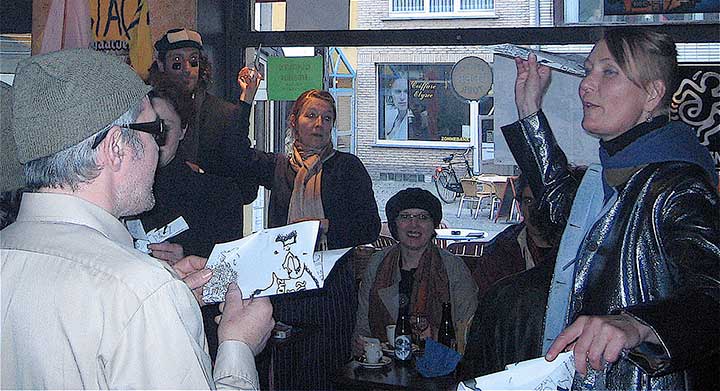 FREE SPIRIT FIGHTERS. Performance in Oostende easter monday, Pistologie Post-Patacycliste 2005.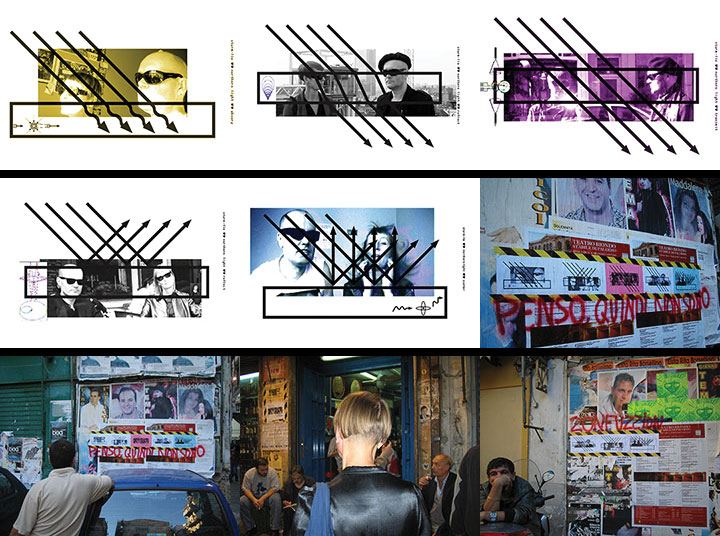 NORTHERN LIGHT. Palermo, Sicily, Italy. 2006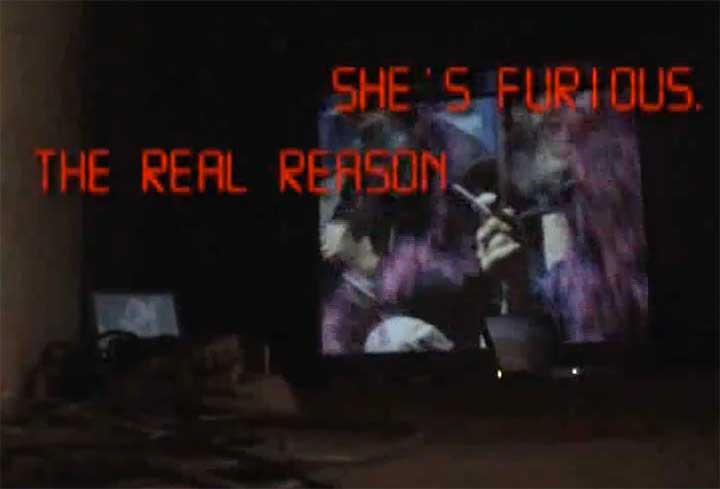 YELLOW LINE - ZONFUZZION - PENSO QUINDI NON SONO. In 'extra(SIC)', Extra City Kunsthal, Antwerpen. 2006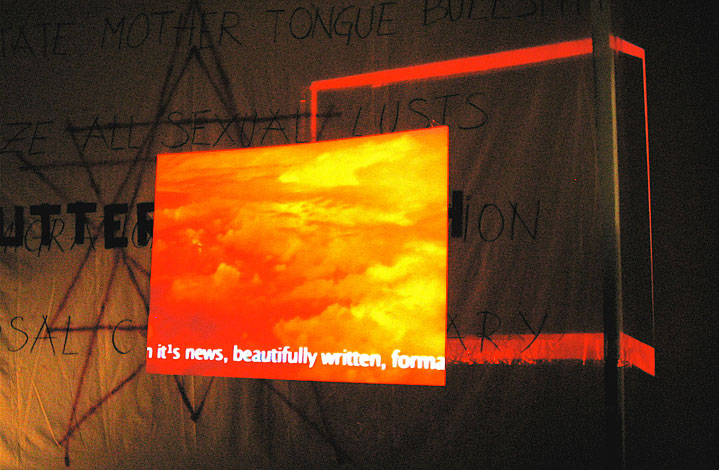 THE LIGHT OF THE PUBLIC OBSCURES EVERYTHING. Gallery DOLLE MOL, Brussels. 2007

WORDS OR BULLETS. Breughel's View / Commitment bkSM (beeldende kunst Strombeek/Mechelen), Mechelen. 2007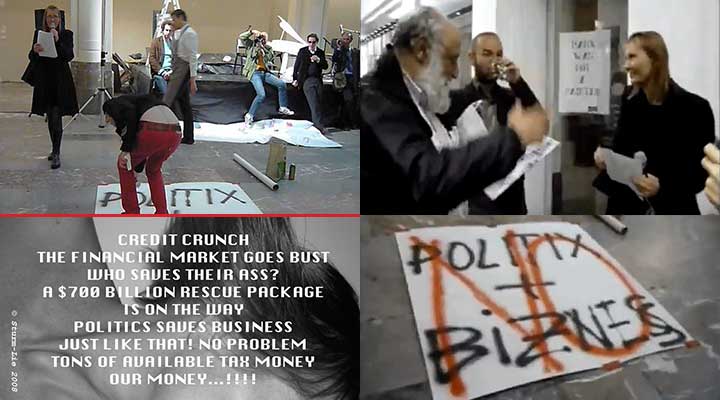 POLITIX + BIZNESS = NO. @ 68 IT'S REVOLUTION, BOZAR, Palais voor schone kunsten, Brussels. 2008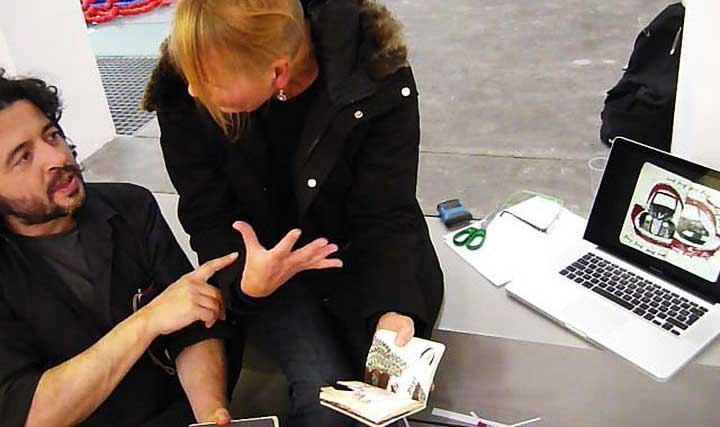 M. DRIVES A FUNERAL CAR. Gallery CO21 (centre de coleur contemporaine), Brussels. 2009
A MAN KILLS A MAN WITH A MAN. Installation with film of sculptural DRAWINGS in La vitrine (ou)verte, Steenstraat 26, Brussels. 2010
TRANSLUSCENT & IT'S ABOUT COMMUNICATION BETWEEN PEOPLE. THE REST IS TECHNOLOGY. Jordberga KonstXpo, Jordberga Kulturhus, Sweden and Steenstraat, Brussels, Belgium. Working from home in Steenstraat, Brussels. Installation in Sweden, simultaneous online performance in Belgium. 2011
(*Documentation is missing and will be requested from the curator).