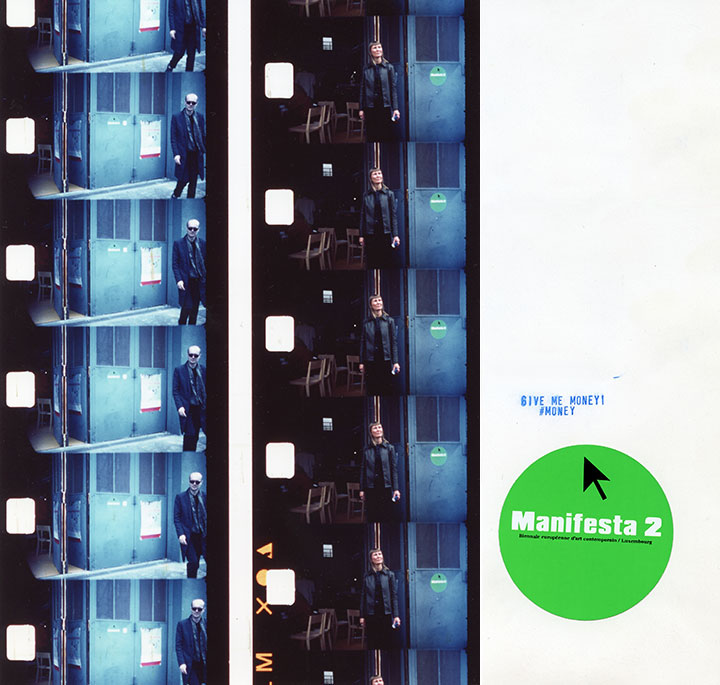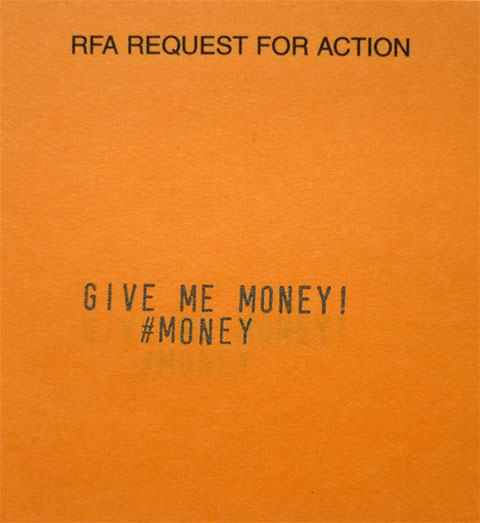 I: GIVE ME MONEY! #MONEY - BUYING & SELLING EAST & WEST. MANIFESTA 2, City of Luxembourg, 1998. UPP performances (Unofficial Performance Project).
On the first & second day of the Manifesta 2 opening:
Performance 1 at the Soros Centers for Cotemporary Art Informationcocktail.
Performance 2 at sites A, B, C, D, E, the Manifesta Party and non places.
II: GIVE ME MONEY! #697 - ON THE 3RD LAST DAY (09.10.98) OF MANIFESTA 2 THIS INFO HAS BEEN SENT TO YOU! (Mailing)