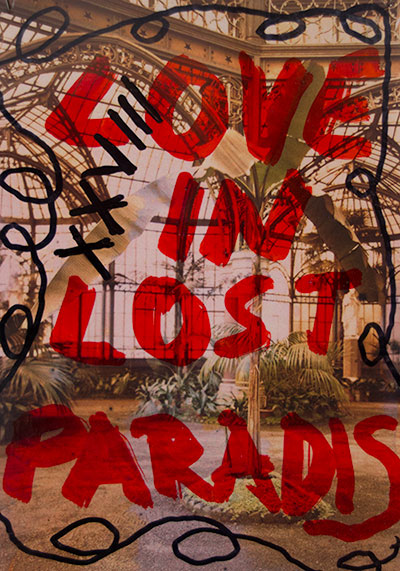 Jadran Sturm - Exhibition of drawings @ KBK, Brussels, Nov-2022.
Four of these drawings were used for the album artwork of
Walking in Dark Walls by Merzedes & The Grind,
who also had a concert at the opening night.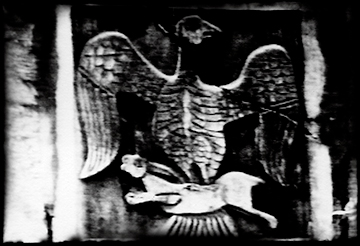 PANAGIA GORGOEPIKOOS
VITRINE # 134
30 May - 8 July 2022
@ LUCA - Bibliotheek Sint-Lukas
Paleizenstraat 70, 1030 Brussel
Open Monday to Friday 9.00 - 18.00
Panagia Gorgoepikoos (published 2021) is an artist book by the Brussels-based artist duo Åsa Lie & Jadran Sturm. It is exhibited together with original research material, and a new video of footage filmed in 1991-93.
Panagia Gorgoepikoos, also called Hagios Eleutherios or Mikri Mitropoli, is a small 12th century Byzantine church in the centre of Athens. On the walls of the church there are stone reliefs covering a period of 1500 years, from various times and cultures, often from older monuments and buildings.
The artists Jadran Sturm & Åsa Lie investigated the history of this church and its relevance through interviews, sound, film and photographic work in 1991-93. In a text, they compare the Byzantine Empire with the European Union, both with a multilingual, multiethnic form of government.
Link to web page about the Panagia Gorgoepikoos exhibition 2021
Met de steun van

The Swedish Art Council (3 months in residence grant 1992)
The Swedish embassy in Athens (project grant 1993)
The Natsios family (1992-93)
The Nordic Library at Athens
Åsa Lie (1959) and Jadran Sturm (1957-2019) collaborated from 1988 until January 2016 when the Jadran Sturm & Åsa Lie Private Stichting was created. They continued working separately, and cooperated in duo and group exhibitions. The foundation aims at preserving and displaying their body of work.