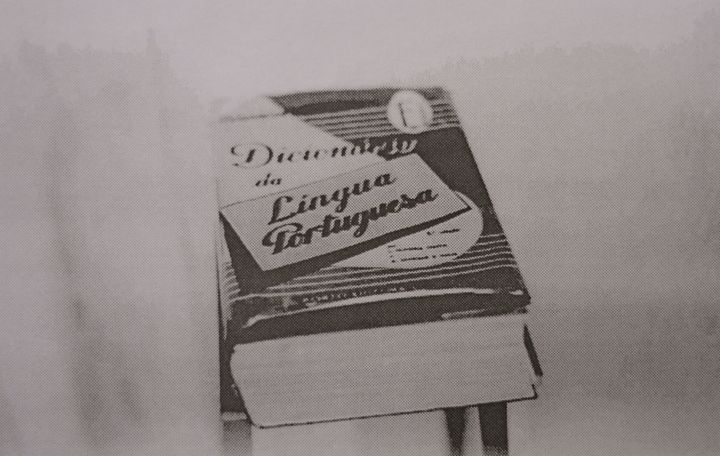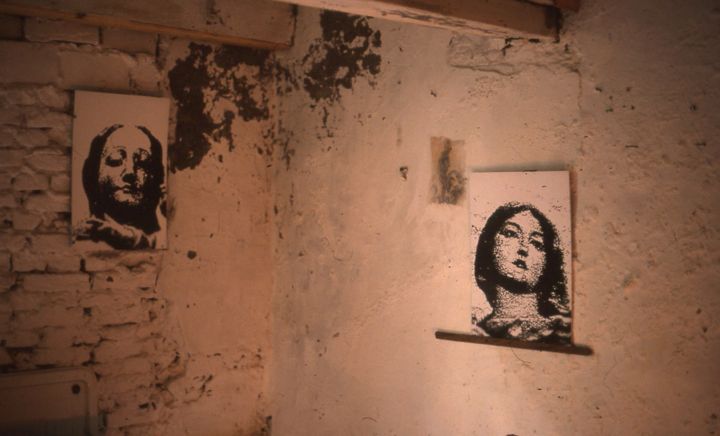 'LINGUA PORTUGUESA'. Installation by Åsa Lie @ Gallery La Prima Materia, Haarlemmerstraat 111, Amsterdam, Netherlands. Solo. October 1991
Conquistadores on their way to fulfil the mission over the sea.
Supported and blessed by their wives, mothers, daughters and sisters.
17th century space, Amsterdam.
Strips of sound tape on one side of entrance. A few leaves on the floor.
Low rustling from the leaves and tapestrips caused by a slight wind.
Daylight. Fresh air. Basin. Heat. Gas oven with burning fire. 3 wooden pieces.
Newspaper clipping, photograph of woman, (10cm x 15cm).
Red wall painting, (31cm x55cm).
Colour photograph, (58cm x 39cm). Men participating in a feast in the village Sete Cidades, Sao Miguel, Azores, Portugal. Gift. The photo was taken by a villager.
6 black and white pictures, (28cm x 39cm). Mixed technique of photography and photocopy work process. All 6 madonnas are from the S. Domingos church in Lisbon, Portugal. There was a fire inside 13th of August 1959 and the restoration was not yet completed when the madonnas were photographed in 1990.