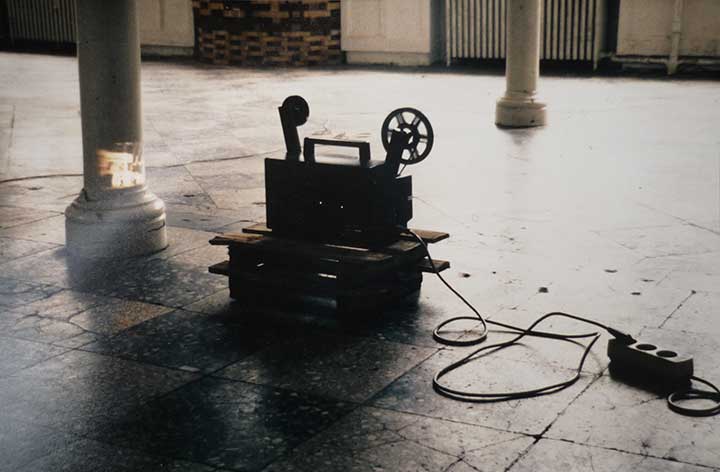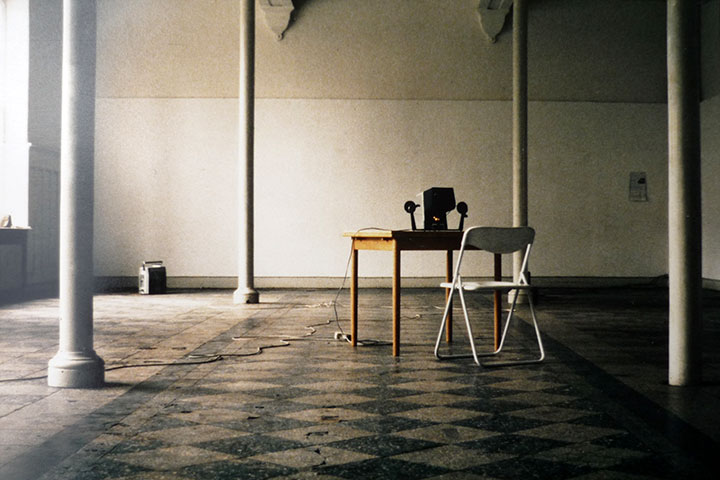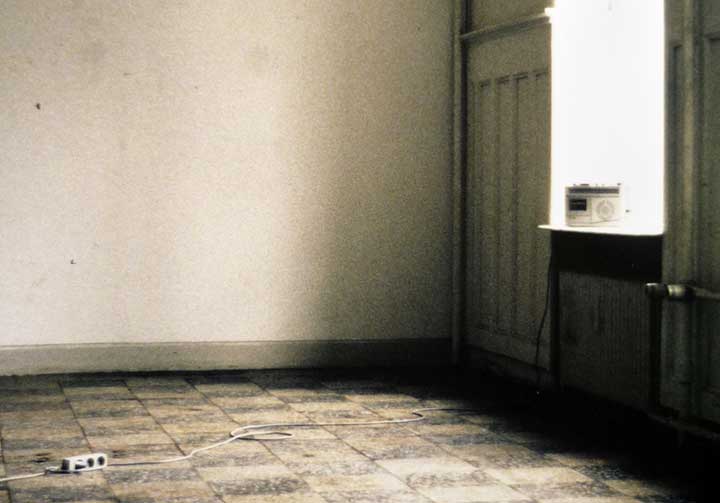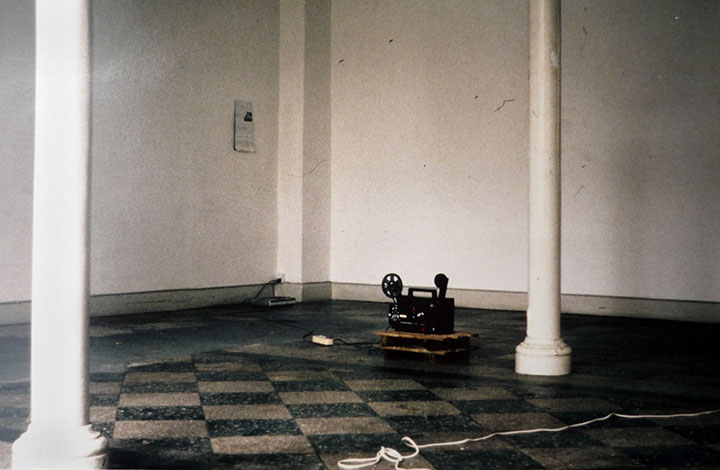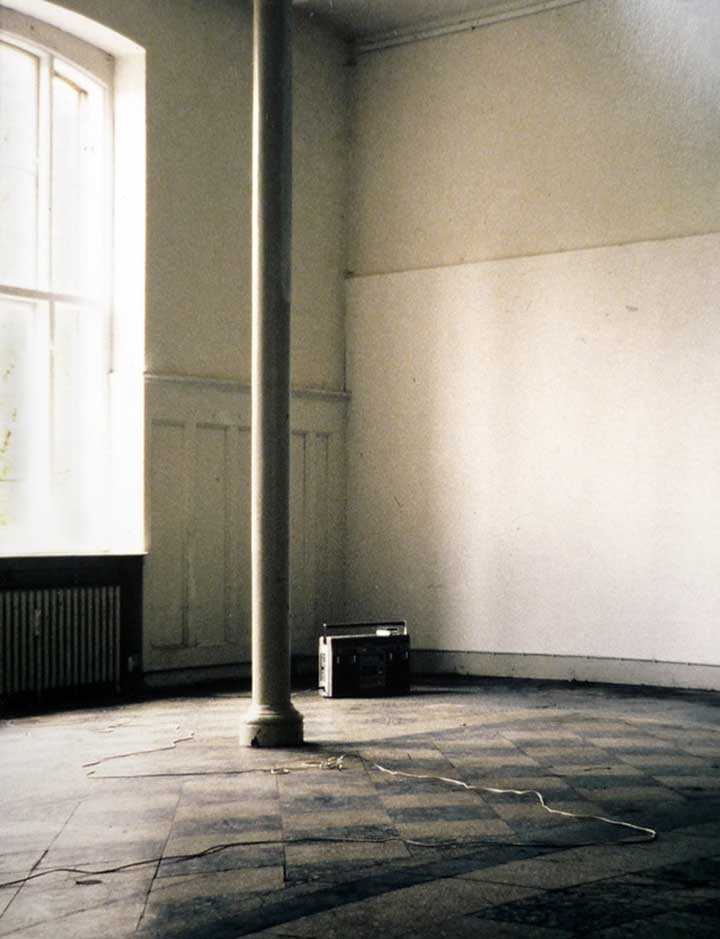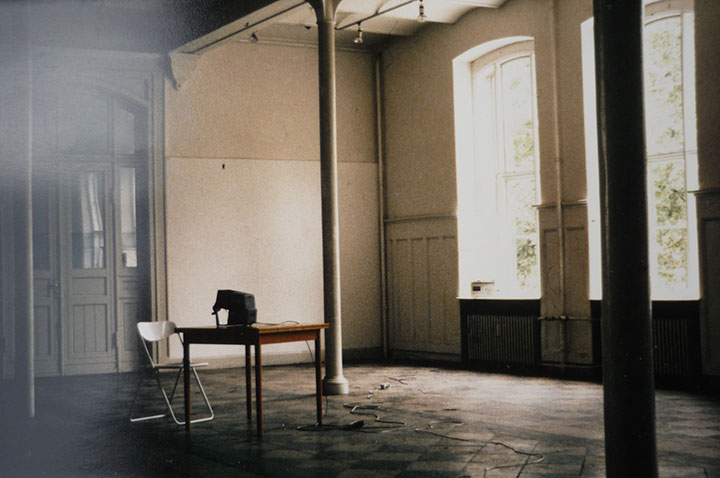 'POLITICS, THE SUN AND NOISE'. Overgaden Art Center, Copenhagen, Denmark. Groupexhibition 'Sculpture - Painting - Textile' 1990
First room: Åsa Lie & Jadran Sturm. Installation in 2 parts with a) 2 videofilms, 2 super-8 films, 7 sound cassettes, 1 poster searching for an exchange apartment in Copenhagen and b) silent void with 'exchange appartment' poster.
The first part of this installation filled the room with 3 to 4 sound sources from Athens, Stockholm and Copenhagen simultanously, and suggestive, political film and photo representations from three eras: Antiquity, Byzantium, the 19th and 20th centuries. This combination of several visual and sound sources was shown in Copenhagen because of the strong Danish/German influence on the modern townplan of Athens, it's neoclassical architecture and the monarchy.
For the second part of the installation, all objects except for the poster were removed, and the filled emptiness was left for the remaining 13 days of the exhibition.
As a result of the 'exchange apartment' poster in our installation, we moved from Stockholm to Copenhagen and stayed for 4 years.