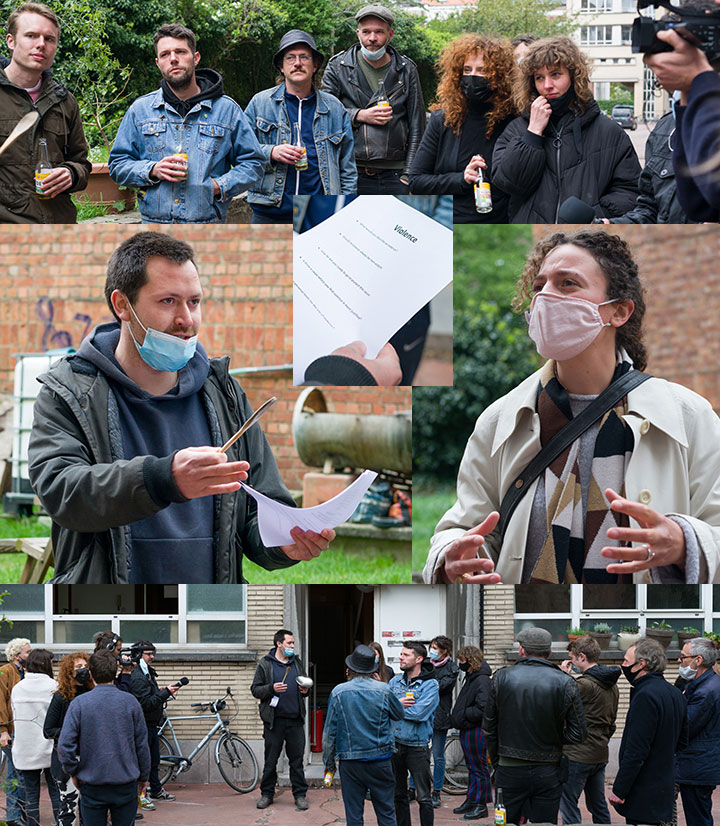 Samuel Hus, activist. Interactive performance-lecture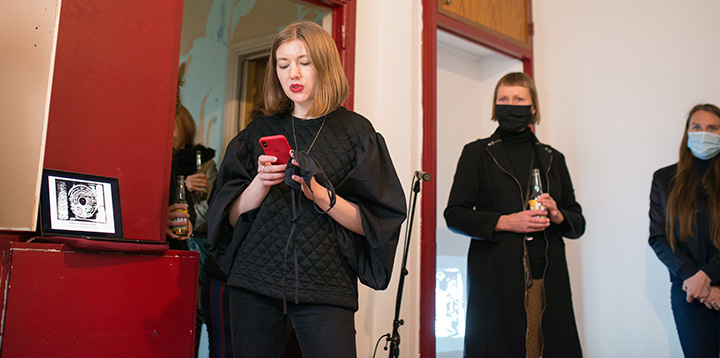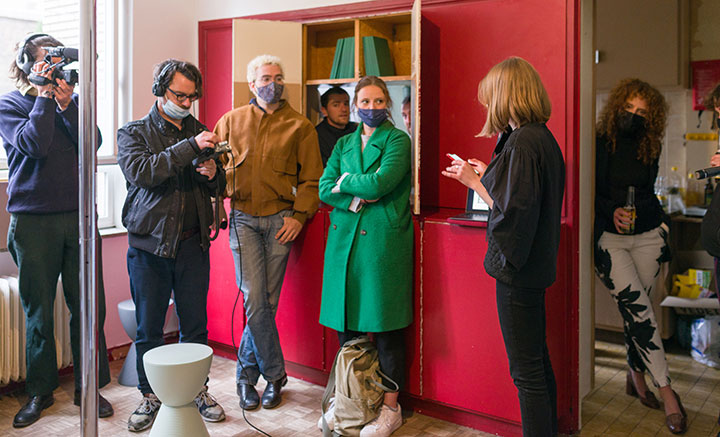 Ekaterina Vorontsova, curator and art historian majoring in Eastern European art. Performance-lecture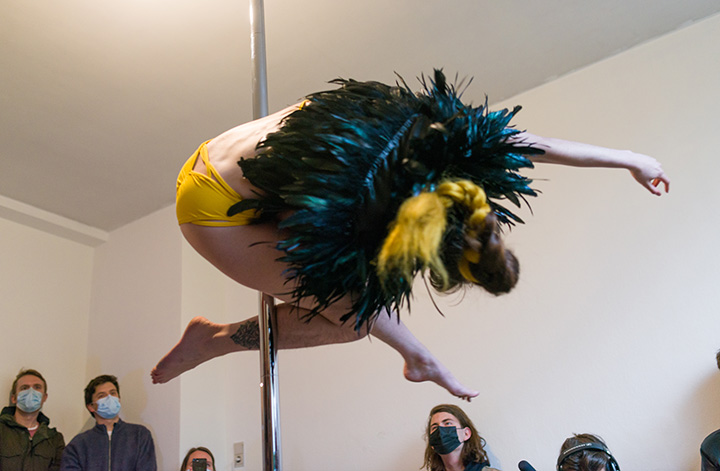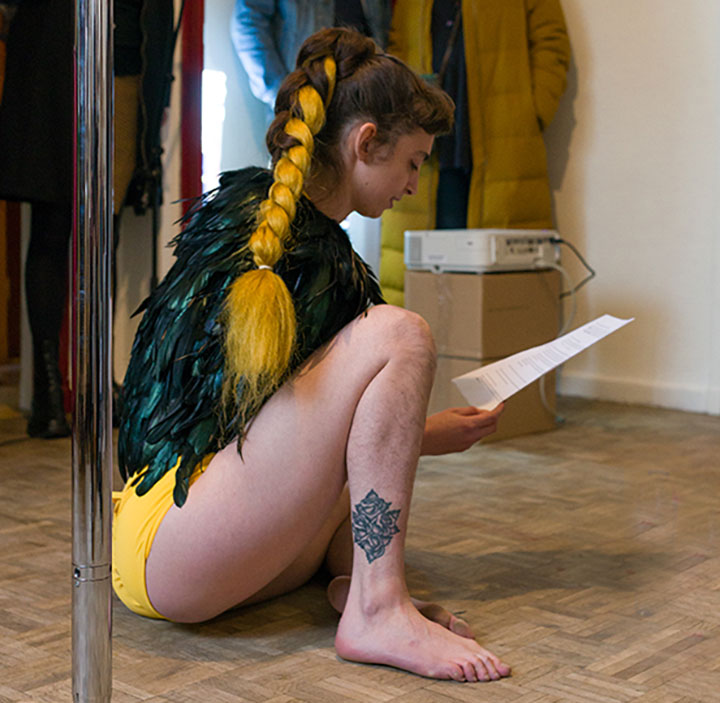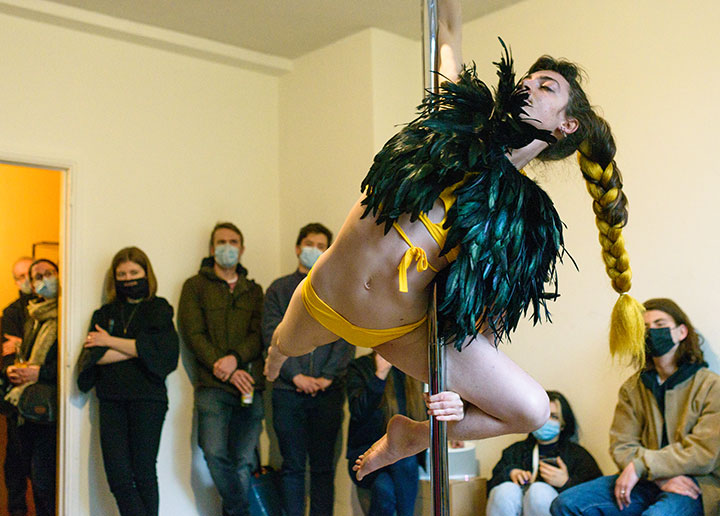 Melanie Weill, pole dancer and philosopher. Performance-lecture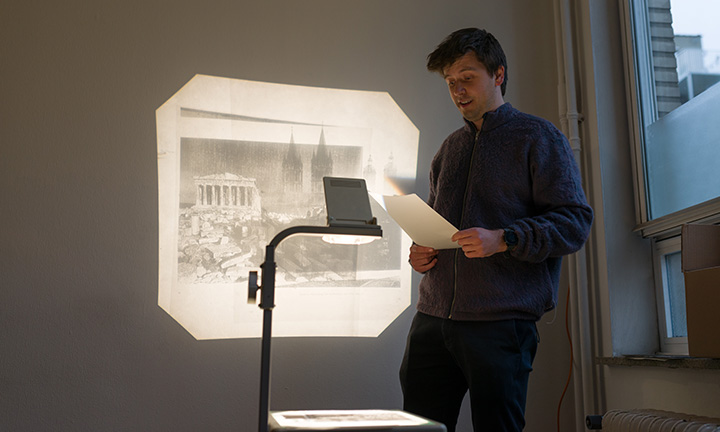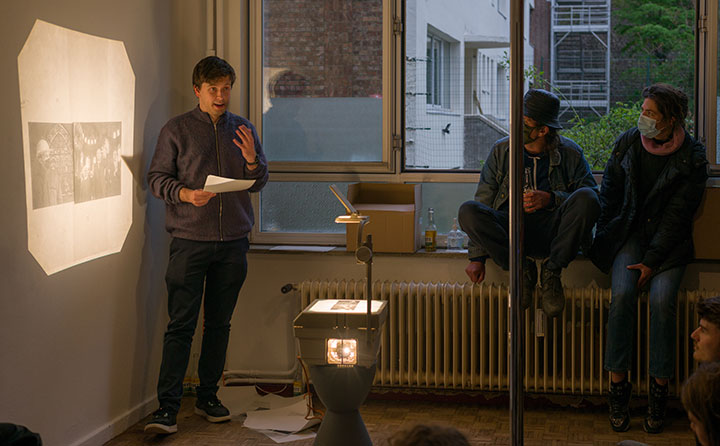 Raf Wollaert, art historian. Performance-lecture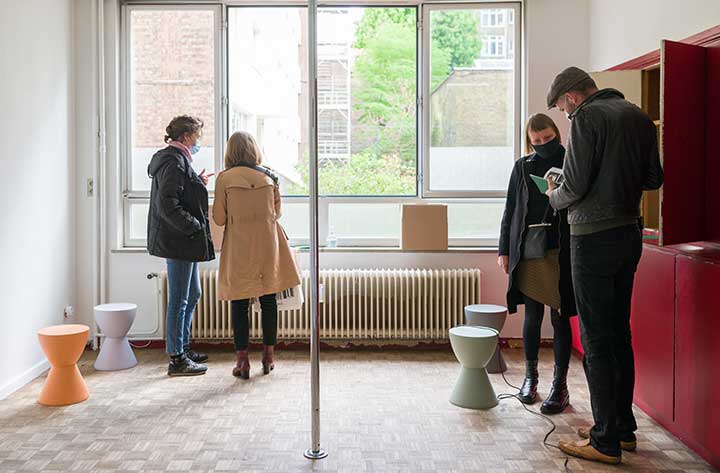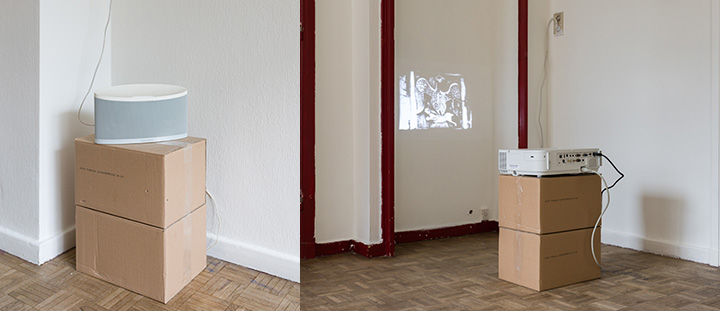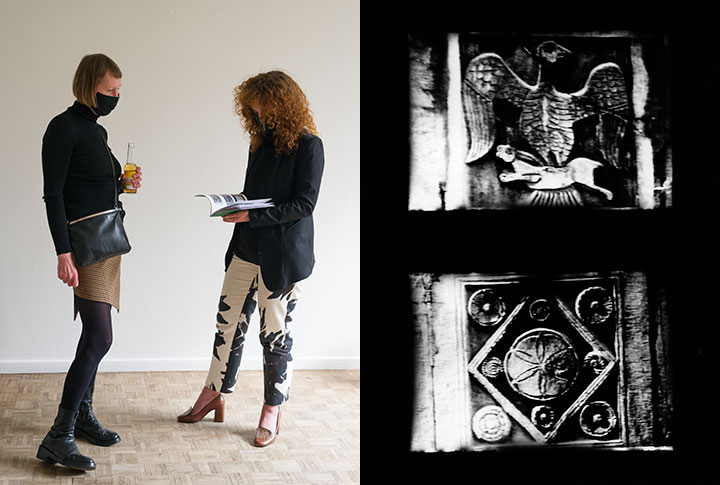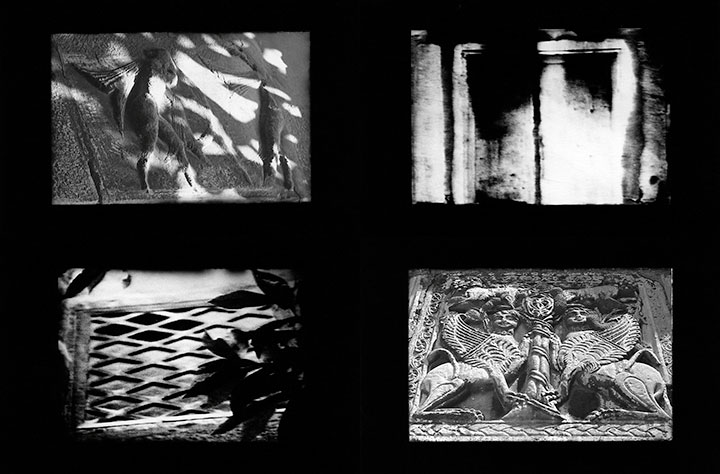 Panagia Gorgoepikoos exhibition / event, with sound piece, slides movie, examples of images (black & white) from the movie and catalogue by Åsa Lie & Jadran Sturm. Finally the performance lectures at the opening event added input from a different generation and time, 28 years later.
All colour photos by Lola Pertsowsky.
Link to online images of Panagia Gorgoepikoos, with historical details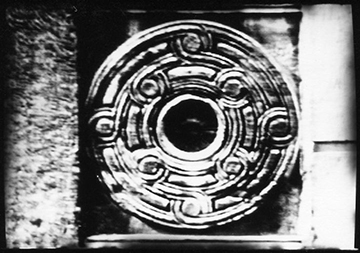 PANAGIA GORGOEPIKOOS
Vernissage w/performance-lectures
6 May 2021 @ Espace0IN
Generaal Jacqueslaan 202, 1050 Ixelles
Expo over het kunstproject en nooit eerder tentoongestelde werk 'Panagia Gorgoepikoos' gemaakt tussen 1991-93 door het Brusselse kunstenaarsduo Jadran Sturm & Åsa Lie met bijhorende artist book.
Performance-lectures by:
Samuel Hus, activist
Ekaterina Vorontsova, art historian & curator
Melanie Weill, pole dancer & philosopher
Raf Wollaert, art historian
Panagia Gorgoepikoos, ook wel genoemd Hagios Eleutherios of Mikri Mitropoli, is een kleine Byzantijnse kerk uit de 12e eeuw in het centrum van Athene. Op de muren van de kerk zijn stenen reliëfs te vinden die een periode bestrijken van 1500 jaar, uit verscheidene tijden en culturen, vaak afkomstig uit oudere monumenten en gebouwen. De kunstenaars Jadran Sturm & Åsa Lie hebben door middel van interviews, geluid en fotografisch werk onderzoek gedaan naar de geschiedenis van deze kerk en de relevantie ervan. In een tekst vergelijken ze het Byzantijnse rijk met de Europese Unie, beiden met een meertalige, multi-etnische staatsvorm.
Curator Lotte Beckwé
Met de steun van