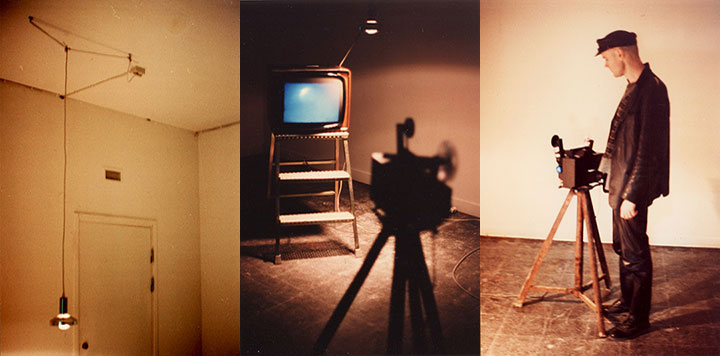 'ARBETE - CONSULTING ON MATHEMATICS, TIME & SPACE'. 1989. Sculpture, super-8 film, photography, booklet. Installation at Galleri PROJECT, Stockholm, Sweden. Solo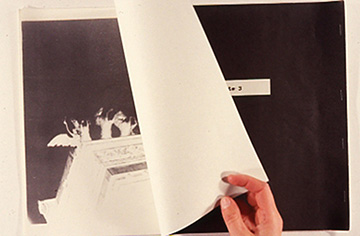 "ARBETE" (WORK)
Architecture in it's greatness, poetics, heroism, power
displayed via negatives. The past was treated historically correct. We observed the city of Prague in speed, fragmentarily and subjectively through a window. In this situation each image was fixed.
A minimal materialisation of this vision has been advocated. The positive photo-image has not been produced, the projection is not used for viewing
and the negatives are not made into photo-objects.
The booklet itself is quiet.
The consequence of the paper quality and format is
dematerialisation of the image and simultaneous materialisation of the booklet.
The film's idea is the eye's minimum possibility to perceive, air and a geometrical timeline.
Work 1: photographing. Work 2: projection of negatives. Work 3: booklet. Work 4: super 8 film.
20.08.1989 Åsa Lie Jadran Sturm