'The excitement of platonic power or a more simple title' at Gallery Factor 44, Antwerp, Belgium. 25 May to 5 June 2005. Group exhibition curated by Jadran Sturm & Åsa Lie. With works & performances by Mark St. Leonard, Butterknife Krüsh, Sickboy, Etienne Paquay, Gregor Wright, Marc Rossignol, Odd Nerdrum (virtual), Sturm & Lie, Jack the Rapper, Krisha Swiat & Rudi Skotheim Jensen, Miguel Pucci. Exhibition poster by Sturm & Lie.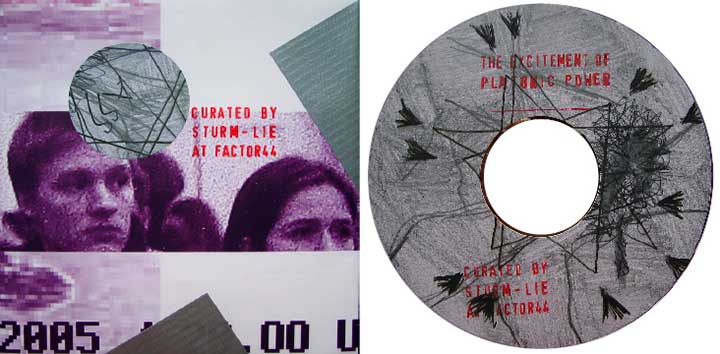 DVD cover for the filmed documentation of performances & works in the expo. See documentary below.
Films by Sturm & Lie in this expo:
Damn the nations (2004)
The shortest way (2003). With Krisha Swiat.
Lickspittel (2002)
Victorie (2002)
We are only in it for to fuck you (2000). Not available online.